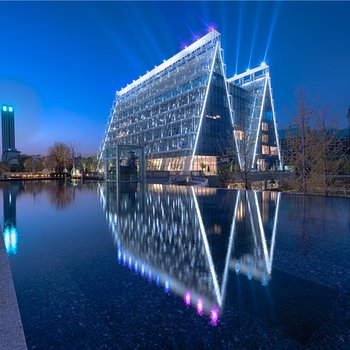 The Biyuan Joy Hotel is an ideal spot for travelers wanting to discover the city. The Biyuan Joy Hotel is an ideal choice for travelers who want to take in the sights and sounds of Zhengzhou.
Boasting a convenient location, the hotel is just 9km from Nanyangzhai Railway Station and 50km from Zhengzhou Xinzheng International Airport. Being just minutes away from Maozhuang Metro Station allows guests to explore the city with ease. With multiple attractions nearby including Henan Muye Jingji Xueyuan-Wenhua Huodong Center, Huijizhongyang Park and Tianzhu Church, guests will find plenty to keep themselves occupied.
In their spare time, guests can explore the hotel's surroundings. This Zhengzhou hotel offers parking on site.
If cleanliness is important to you, this hotel makes an excellent choice, as our guests consider this to be one of the cleanest hotels in the city. Perfect for those working on the move, this hotel caters to a large number of business guests.